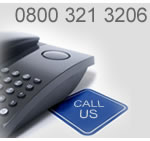 Call us now on 020 8502 5243
---
Welcome to Pollock Taylor
We offer over 25 years of experience working with a wide range of small and medium sized owner managed businesses.
We understand and advise on the practical problems that arise in the day to day operation and management of these businesses as well as dealing with the formal accountancy, taxation and other statutory and regulatory requirements of our clients.
If you are looking for an accountant with a personal approach then please contact us by telephone (020 8502 5243) or email (info@pollocktaylor.com) for a free no obligation initial meeting.
Online Resources
Our site is packed with information to help you in both the Tax Zone and Business Zone.
If you need any other help at all, please just give us a call.
BBC Business News Headlines
---
---